While we cannot say with certainty when and how Minnie and Adolph met, we do know from the local newspapers that the two were firmly in each other's social circles. The two were both graduates of Decatur High School – Adolph belonged to the Class of '88… 1888 that is! Minnie Bachman graduated with the Class of 1889. Either at school or at church, the future husband and wife were often found together in the credits of a local production. Minnie Bachman was a frequent attendee of Leda Mueller's noted parties.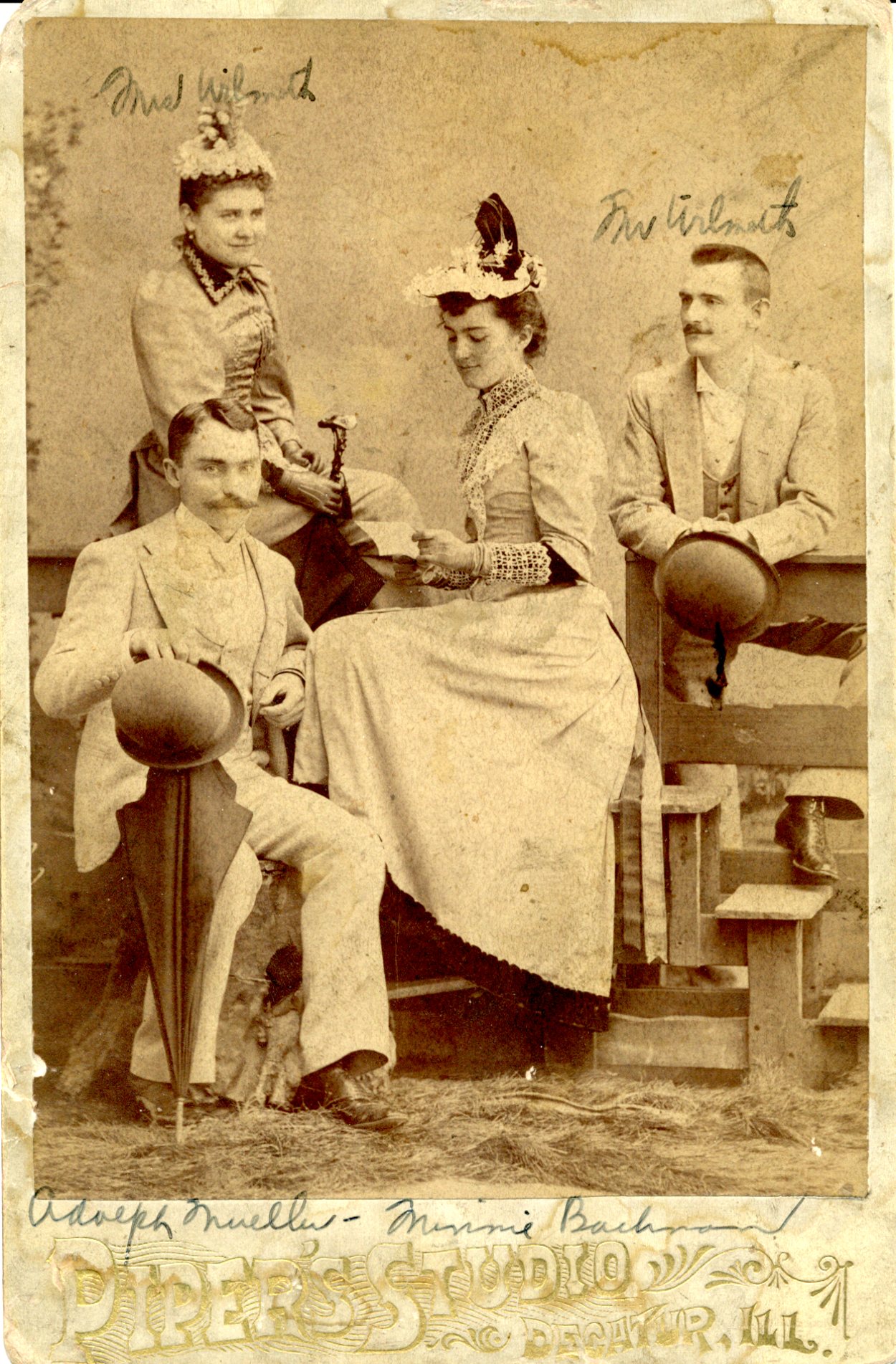 Adolph and MInnie with close friends, Mame Freeman and Gus Wilmeth.
Adolph and Minnie were close friends with Mame Freeman and Gus Wilmeth (the other couple in the photograph), and the four of them were often reported to travel together and to attend the same gatherings. The four were occasionally known to perform together as a quartette! It would have come as no surprise to the readers of the Decatur Review that the couples were married a week apart from each other in 1893.